Scooby Doo
Where Are You!
Scooby-Doo – 2022
Zoinks! It's our biggest selling game to date! Join Scooby and the gang as they solve mysteries from the first few seasons of the classic show we all grew up on! Scooby-Doo is our first wide body game is absolutely LOADED with fun toys and mechanical items to search through while you help Mystery Inc. find those villains! Features original show clips from the classic series, as well as the original voice of Fred, Frank Welker, along with an incredible cast all performing custom speech including Matthew Lillard, Kate Miccucci, and Grey Griffin. All the music including the original theme song performed by Matt Montgomery. 
HALLOWEEN
Halloween – 2021
The classic John Carpenter 1978 horror film comes to life in this VERY unique layout! Featuring the original film score, Loomis helps guide you through battling Michael in Haddonfield. Custom speech by original film star PJ Soles along with many lines and scenes straight from the film are backed up with a classic new score composed by Matt Montgomery! 
Ultraman Kaiju Rumble!
Ultraman – 2021
Shoowat!!! Here comes Ultraman, straight from Tsuburaya Productions! While being a 70's cult classic here in America, Ultraman has been taking over the rest of the world since 1966! Featuring all the classic monsters our hero faced in the original series, custom narration from Kaiju expert Kyle Yount, and "Fuji" herself, you'll get lost in this quirky campy wonderful battle! Another game featuring incredible music by Matt Montgomery. 
RICK & MORTY
Rick and Morty – 2019
Straight from all your favorite episodes, Rick and Morty pinball was our fastest sell-out to date (750 units) and won many awards. Layout and music was done by Scott Danesi, with a ton of custom speech work by show co-creator Justin Roiland.
ALICE COOPER'S NIGHTMARE CASTLE
Alice Cooper's Nightmare Castle – 2017
Our 2nd licensed property, and an absolute dream working with the Rock and Roll Hall of Fame inventor of all things theatrical shock rock, Mr. Alice Cooper! Features 10 Alice songs with additional music by Matt "Piggy D" Montgomery. Alice did all the unique speech in this game, which featured a working ball lock Frankenstein's monster and of course a guillotine. 500 total production games were made.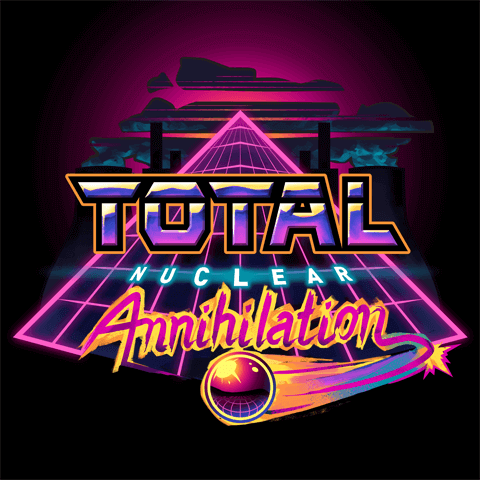 TOTAL NUCLEAR ANNIHILATION
Total Nuclear Annihilation – 2017
Forever linking the home brew community to Spooky Pinball, this game was never intended to be put in production. After taking his home built game to several shows and much debate, Scott Danesi agreed to take a chance with us and allow his creation to become a full production model! It payed off… selling to date (over 2 runs) 800 units and also took home Pinball News Game of the Year in its initial release run! 
Rob Zombie's Spookshow International
Rob Zombie's Spookshow International  – 2015
Our first licensed game, sold 300 units and helped the growth of Spooky Pinball in more ways than we can count. Featuring 10 classic Rob Zombie tracks, and voice work by Rob, his wife Sheri Moon, and legendary character actor Sid Haig as Captain Spaulding!
America's Most Haunted
America's Most Haunted – 2014
Our first production game! Designed and programmed by Ben Heck, this game sold 150 units. Done on a very small budget, AMH helped establish our company with slow and steady sales!