The Best Pinball Company in Benton, WI
SPOOKY PINBALL
Zoinks! Ghosts!
Join Mystery Inc. to unmask monsters from the original TV series; Scooby Doo, Where Are You!
Over 4000 original callouts from the whole gang (and monsters!)
Spooky soundtrack composed by Count D, including covers of the original score
Creepy Clips from seasons 1 and 2 of the original seriesGroovy graphics drawn by Matt Frank and Jeff Zornow
Play as your favorite member of the gang! Unmask your favorite villains! Collect all the Scooby Snacks!
Live on Twitch
Every Thursday at 7PM CST
Latest Video
Scooby Doo Where Are You!
Latest Video
Total Nuclear Annihilation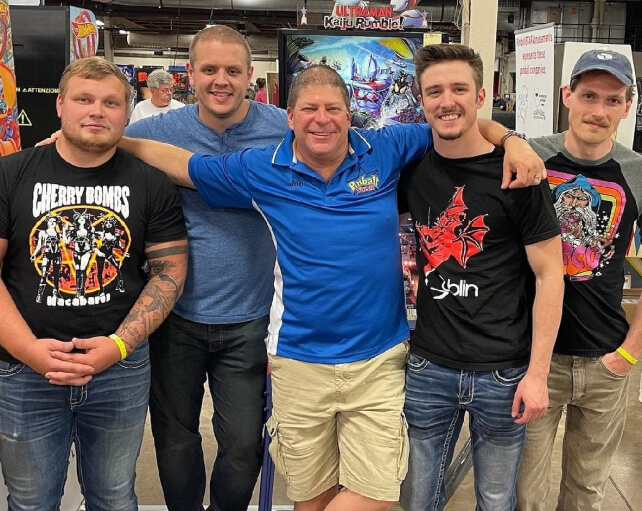 About Us
The strange and unusual story of Spooky Pinball, or… How we accidentally became a pinball manufacturer.
We started life as a podcast on April 1st, 2010. Just a happy little pinball collecting family that wanted to have fun and fill the void of nobody doing pinball podcasts at that time. Since then, the pinball podcast boom has really taken off, and while we are no longer podcasting today, we're still here in a whole different capacity. In 2011 we took a custom game to the Midwest Gaming Classic. Didn't think much of it; just a father and son with a love for Godzilla doing a re-theme of an old game.